If you or your company has developed or marketed a technical product, such as software, technical documents, safety information, or manuals, you know that accurate technical translations can be time-consuming and complex, particularly for a global audience. If it's done correctly, though, you will soon see the impact that's created by your product's sales revenue. Here are the most critical aspects to consider when choosing a technical translation company.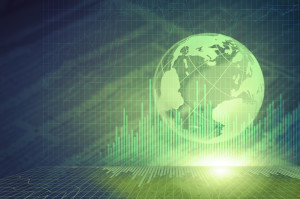 Elements of Accurate Technical Translations
How do you know a company will accurately translate your technical documentation, web-based content, and marketing literature? The right company is always:
Timely. No matter how large your project is, how specialized, or how many language translations you require, a quality technical translation company already has a process in place to finish your work on time. In today's tech-laden environment, you cannot miss your market window, because it will result in reduced revenue or an even worse outcome. If your translation project manager has the right experience, he or she will lead you through the process and follow the timeline that was set by both of you. This is particularly important when writing software translation, technical manuals, and operator manuals.
Accurate. A technical translation company should have staff who are not only expert linguists that understand the nuances of the language or languages they are translating, but also write effective documentation. If a technical product must first be installed by an engineer and then operated by employees, it will require more specialized language and complete comprehension of how a product works. Similarly, if goods are being sold to the general consumer, the technical documentation must be tailored to the layperson's needs. An experienced translator will take a consumer's overall product knowledge into account before translating.
Cost-Effective. A translation company will save you money through efficiency, attention to detail, and a work flow that is custom-built to meet all targets and deadlines. If your product is properly documented, then you will have fewer customer service complaints and will have to divert fewer resources to troubleshooting problems caused by poor language translation or poor technical translation. You'll also benefit from increased sales that will enable you to devote capital to refining or developing new products.
How a Superior Technical Translation Company Sets Itself Apart
The technical translation market is very large, with hundreds of thousands of products being developed and sent to other countries. A translation company must differentiate themselves using the appropriate language (for instance, there is a marked difference between the French vs. French Canadian language), voice, and dialect. Your credibility is your most important asset when translating multi-lingual documents. Don't leave it to just anyone. Choose a translation company that has decades of experience, accomplished linguists, and technical experts who can ably lead you from the first to the last steps of your project with accurate technical translations.