Excel Translations, Inc., a US-based premier foreign-language service provider is pleased to announce new Chicago area client support services!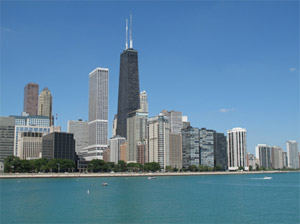 In addition to offices and operation centers in San Francisco, Pittsburgh, Europe, and South America, Excel Translations is now offering an expanded team of local account management, sales support, and project management for the Chicago-Milwaukee metropolitan market.
With more than forty years of combined experience in the life sciences and translation industries, Excel Translations' Chicago team is your local source for quality ISO-certified medical, technical, and corporate translations.
Since 1996, Excel Translations has been one of the top translation companies, serving the globalization needs of businesses and organizations, including many Fortune 1000 companies in both regulated and non-regulated industries in North America, Asia, and Europe. Excel Translations takes the time to understand the requirements of each client, using ISO quality processes to fine-tune the process flow to meet the needs of each project.
"We are very excited to provide expanded local client support dedicated to Chicago and Milwaukee-based companies and organizations," stated Fred Lauing, Excel Translations' Director of Strategic Development. "This will allow for more immediate, in-person collaboration with a more thorough understanding of each customer's current and long-term needs. By working closely at the local level, we can now better advise clients on ways to streamline their projects, bringing new efficiencies to their translation process."
Utilizing subject-specific certified translators and editors, Excel Translations has the focused quality, expertise, and experience to help your organization reach more customers as you expand into new international markets.
Translation services include professional translations of regulatory, legal, and financial documentation, medical and technical manuals, marketing collateral, eLearning materials, and publishing, as well as software and website localization services.
As your local Chicago and Milwaukee source, Excel Translations can assist your team in improving quality, minimizing costs, and reducing critical turnaround times in the translation process.
For additional information or a free quote please contact:
Online:
Chicago Area: