Finding a translation company when preparing to market a medical or diagnostic device requires a great deal of work. Inaccurate medical translation is costly and very dangerous to device manufacturers, the doctors who use them and their patients. You must ensure that a translation firm has all of the necessary medical and translation experience as well as all required international certifications.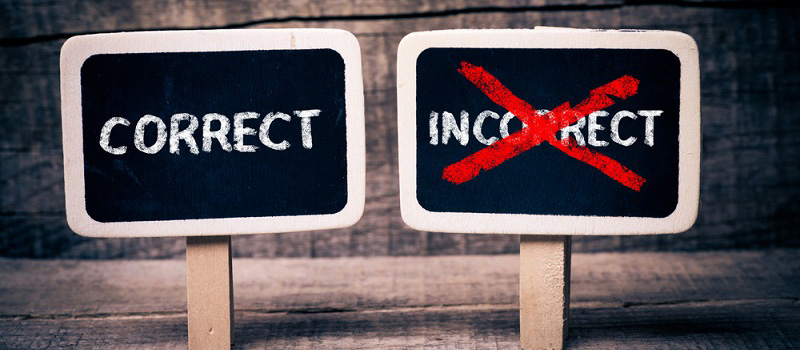 When choosing a company, don't base your choice of a translation company on the cost. You'll be putting yourself in a risky position. While cost is a significant part of bringing a medical device to market, it should not be the determining factor. It's more important to pick the right medical translation company with the necessary experience.
We'd like to share what can go wrong and how your risk will escalate when you don't pick the right translation service.
Minor Problems Caused by Inaccurate Medical Translation
A company with general translation experience but with little medical translation knowledge can cost companies time and money, and can harm your brand's image. Minor problems in translation services include:
Wasted time due to continuous rewriting. When the translation isn't done correctly, it will need to be rewritten before the device is put on the market. It's not unusual for the rewriting process to be drawn out by several months or more while back-and-forth discussions are going on between the manufacturer, distributor, and translation company about terminology. Know, too, that while distributors may be helping to prepare the product, they may have limited medical translation experience.
Additional costs that will exceed your budget.  In addition to the extra time spent producing an accurate translation, companies find that their problems aren't over once the translation is finished. When there is not an experienced medical editor to review documents, translation mistakes can and do happen—and they are not seen until after the documentation has gone to print. This means that the printed material needs to be thrown out and the translation errors need to be fixed, which will cut further into your budget.
Intermediate Problems Caused by Inaccurate Medical Translation
Problems with medical device translations now become exacerbated when devices are being installed in a healthcare setting and as they are being used by medical professionals.
Installation problems. Technicians who set up these devices may not fully understand the instructions, which can lead to an incorrect installation and problems with the function of the machine.
Usage problems. Moderate problems with translation can cause the device to be used improperly. In many cases, improper usage will cause the machine to break or not perform as it is intended. Now, the buyer will be contacting you to have someone fix it—but that person may also be working with the same poorly translated materials.
Serious Problems Caused by Inaccurate Medical Translation
When translation isn't properly performed by medical device experts and knowledgeable linguists, the unthinkable can happen:
A patient can be hurt by—or even die from—a machine or device that malfunctions due to improper installation or incorrect usage because of poor translation services.
 With liability issues, all responsibility is with the manufacturer. That means that if there is a serious, adverse event, your company is accountable for any of the problems caused by incorrect translation.
The value of a proper translation can't be overstated. An experienced medical device translation company that guarantees the accuracy of these services will mitigate your risk and eliminate these problems.