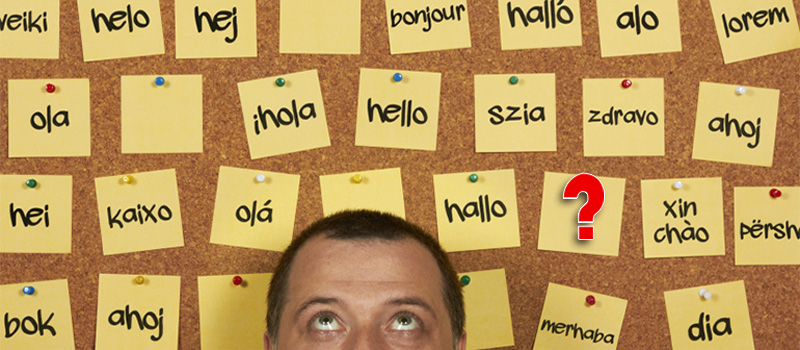 The Koro language, a language that was previously unknown to science, has been discovered in the far northeastern corner of India.
At a time of rapid language extinction, with one language estimated to die every two weeks, the news of the discovery of a new language is providing a glimmer of hope to linguists.
The language, known as Koro, was discovered by a team of linguists working with National Geographic's Enduring Voices project in the state of Arunachal Pradesh who came to research two poorly documented languages, Aka and Miji. Arunachal Pradesh is a language hotspot due to the amount of languages spoken in the region. Koro was found to be very distinct from the other languages that are spoken nearby and is thought to have originated from a group of people enslaved and then brought to this area.
Koro was discovered when the research team began to hear a third, unknown language, which was found to be the Koro language. This came as a surprise since Koro was not listed in any scientific literature or in Indian language surveys or censuses. One of the differences noted when hearing Koro is that it has a lot of vowels which distinguished itself from other languages which had a lot of consonant clusters at the beginning.
Interesting facts about Koro are that it has only 800 to 1,200 speakers, is unwritten and is a member of the Tibeto-Burman language family. Even though Koro is a part of the Tibeto-Burman language family, Koro is so different that researchers could not identify any in the language family of which it may be closely related.
Unfortunately, as are many languages today, the Koro language is endangered. With the small amount of people speaking it in the villages, very few children are learning it as other nearby languages have higher prestige and are required to be learned in school instead. With this lack of language support, it is estimated that Koro may only survive a few more decades before becoming extinct.
Languages are important for a number of reasons to us. And the discovery of a new language is extremely important as it mainly helps us to understand just how the human mind works. All that we can learn about the smaller languages around the world only enriches what we can know about the possibilities of human language.
Excel Translations is the Market Leader in ISO 9001 certified– and ISO 13485–certified Medical Translation Services. We provide the required hardware and software expertise as well as the in-depth knowledge of language, regulatory requirements, cultural nuances and taboos, and linguistic connotations to make the translated software application as functional for the foreign user as it is for the domestic user. Excel Translations' localization engineers routinely work with software resource and online help localization projects on Mac, Windows, NT, and Linux operating systems. Contact us for more information about our medical translation services.