What Is a Medical Device?
A medical device is defined as an instrument, implant, "in vitro" reagent or apparatus that does not achieve results through chemical activity (such as pharmaceuticals) in or on the human body. Medical devices may be quite complex, such as prostheses, robotics, or even computer-based medical tests.
Translations for Medical Devices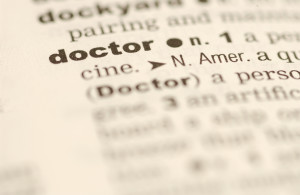 Medical devices require multi-language translation with industry-specific and technically accurate terminology. It is a serious business.
Translations and localizations, specifically those for medical device manufacturers, medical suppliers, and related medical manufacturers, require a solid understanding of many languages, as well as a broad and deep knowledge of industry-specific terminology. A medical translation company must do more than translate words or phrases from one language to another: It must stay abreast of current terminology, requirements, trends, and local cultures.
Regulatory Compliance
Language compliance, particularly in a rapidly changing regulatory environment, requires a thorough understanding of the domestic requirements of each targeted country. It is very important to know and follow the rules and regulations of the country and area in which you will be marketing and selling your medical device. What might be acceptable in Germany, for instance, may be far different than what is required in China.
Medical Device Translation Specialists
Many translation services will claim to specialize in medical translations and to recruit the best medical device specialists as their translators. However, it is important to understand that the potential universe of prime medical device translation candidates is really quite small.
Given the strict regulatory requirements and high quality standards that companies in the medical device manufacturing industry face, it is important to entrust the translations of such materials to a company with a robust program to test, screen, certify, and qualify the medical translators it will use. This demanding system should ensure that the linguists used for medical device translations are not only professional medical translators, working in their native languages, but also that they possess significant experience in their field of specialization and are subject-matter experts. In addition, they should pass a rigorous medical translation screening and testing process, and receive feedback on the quality of their work on a continuing basis.
Precise Localization
Medical translations are a serious matter. If the translator mistranslates terminology or numbers pertaining to a product code or tag, this could delay distribution of urgently needed medical devices. It can also delay the timely rollout of medical devices into new and important international markets, which can be costly to the manufacturer.
Seemingly small translation errors can mean the difference between success and failure when it comes to launching a new product.
For medical devices to be properly documented, accurate translations are essential. It is also critical to recognize that local differences can be extremely important. For example in the European Union, a medical device must be tagged, and accurate documentation prepared, for different local markets even within an individual EU country. This can also apply to other international destinations.
Quality, precise translations are an achievable goal with reliable medical translation services. Selecting a qualified, experienced medical translation service at the beginning of the translation process will ensure that the high expectations of the medical device industry can be achieved — for the manufacturer, the in-country distributor, and the end-user.
Excel Translations, a premier US-based language service provider with offices worldwide, is an example of a trusted medical translation company with trained and tested medical device linguists.