In a field that is as crucial as medicine, expertise and experience is of the utmost importance. When it comes to the translations of drug labels or operating room equipment and medical device manuals, where the slightest misinterpretation could mean life or death, procuring experienced translators with medical knowledge is crucial.
In a previous post, we discussed the importance of a medical translator's grasp on terminology—this includes both medical terms and words that could be used in any medical translation, but may be different according to varying standards, the particular meanings of words in different countries, and cultural context.
This blog, which discusses medical knowledge of linguists, relates to the previous one. When medical personnel or a layperson are using or purchasing a device, the instructions have to be clear, concise, and must describe how to safely use, ingest, or apply a product. That's why it is imperative that a translator should not only be experienced in how to apply terminology, but should also has a great deal of medical knowledge for translation.
Accurate Medical Translations Depend on Medical Knowledge and Experienced Translators
Medical translators should possess the knowledge to translate for: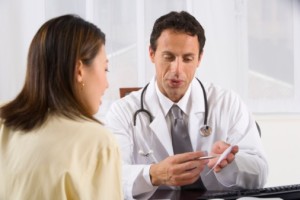 Particular Medical Environments. Hospitals and care centers have their own lingo, routines, and systems. While each setting will have varying structures, a linguist must know the common threads that run through every healthcare environment and how to use them properly. They will follow accepted uniform language and procedures to explain anything from medical devices and diagnostic procedures to how to administer medication. Since those uniform methods vary from country to country (or from setting to setting), your medical translation company should only use linguists who have medical knowledge in the country to which the device or product is being sold.
Healthcare Personnel. This includes doctors, nurses, aides, and others who work in a healthcare setting. Many have specialized medical knowledge and will expect instructions to include proper medical terminology. Not only is a medical background needed for general patient care, it's required for how a patient should be treated throughout a hospital or outpatient stay, how the equipment is being used, and how drugs should be prescribed. This may require research in medical journals and other texts that are readily available to experienced translators.
Laypeople. Lack of medical knowledge can be a barrier to a layperson reading and understanding a medical device translation. When a person without a medical background performs or manipulates a product without help, the background and instructions must be precise, yet easy to understand, by anyone using the device.
A reputable medical translation company employs linguists who have a medical background, including doctors and nurses. They understand medical terms and know the equipment and procedures that are used in operating rooms, outpatient centers, and specialty clinics and can write text for both medical personnel and those without medical knowledge. Knowledgeable translators will provide credibility for your device or product and will help your company increase sales while cementing your reputation.