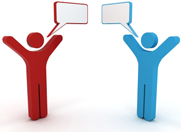 With countless language service providers (LSPs) to choose from, selecting the right translation service company is perhaps the most important step in the successful completion of a medical translation project. For the life sciences industry, including medical & surgical device manufacturers, clinical, pharmaceuticals, and biotech companies, you need a translation service provider who is an expert in handling the complex medical and high-tech terminology involved in the translation of your literature while complying with the strict quality and risk management processes required.
Regulators and Notified Bodies now perceive translation for the medical industry as a key outsourcing activity: "Due to compliance implications for the essential requirements of the MDD and IVDD, notified Bodies consider translation to be an 'important outsourced service'…This makes translation providers subject to the outsourced vendor risk management considerations of ISO 13485:2003 and ISO 14971." – KEMA
These easy-to-understand guidelines will help you understand all the important qualifications, certifications, and considerations needed to make the right choice when it comes to selecting a language service provider for the medical industry.
Download your complimentary copy of Choosing Your Medical Translation Partner today!