The following is based on two articles published by Europe Language Jobs, a job placement company.
These articles try to
1) determine where one's native language would be the most useful in Europe and
2) which language you should learn if you are seeking a job abroad.
The Languages Most In Demand by Country.
Europeans are becoming more and more open to the exciting and adventurous prospect of relocating to work abroad. Many use their native language, which is usually much more valuable outside of their own country, to secure a job in their new destination.
But where would your mother tongue be most useful? Which country needs your native language the most?
French > Hungary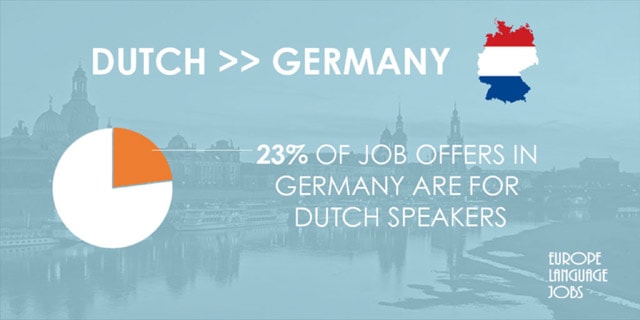 If French is your native language and if you are open to an Eastern European adventure, why not check out the job opportunities in Hungary? French itself is fairly widely demanded, so if Hungary isn't the destination you had in mind, fear not – your language is almost as demanded in Portugal and Germany too!
Danish > Ireland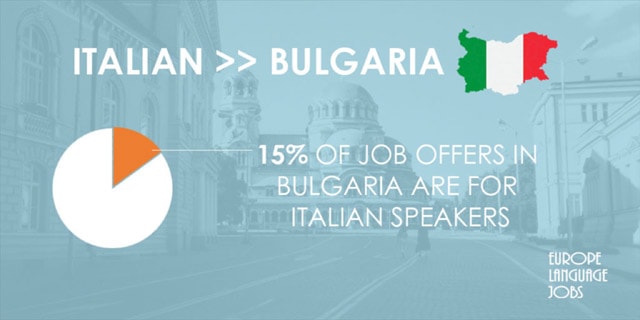 Relocating to the Emerald Isle is something that many Europeans from across the whole continent are becoming familiar with. If you're a Danish speaker then the world's biggest tech firms and social media sites such as Twitter and Facebook, as well as numerous other companies, are calling your name. Moving to Ireland is also a great opportunity to perfect your English and pick up a bit of Irish charm.
German > Netherlands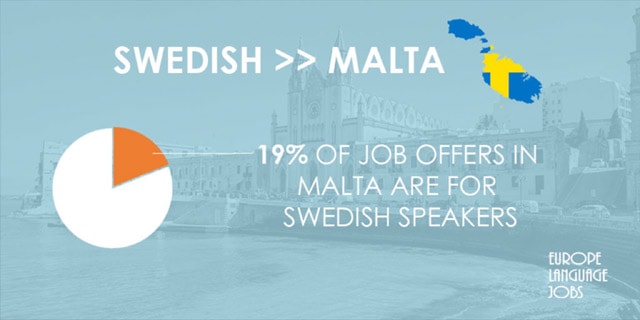 German speakers are in serious demand across the whole of Europe. However, they won't have to travel too far to get to where their mother tongue is most in demand. A whopping 43% of offers in the Netherlands require German.
Swedish > Malta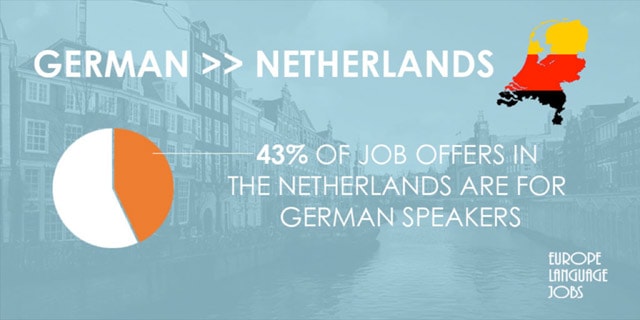 19% of all job offers in Malta are for people with Swedish as their native language. If the great weather or the location of this Mediterranean Island are not enough to convince you to move there for work, you should know that Malta's tax system is beneficial for entrepreneurs, wealthy individuals and investors who are looking for a stable, safe and attractive business environment.
Italian > Bulgaria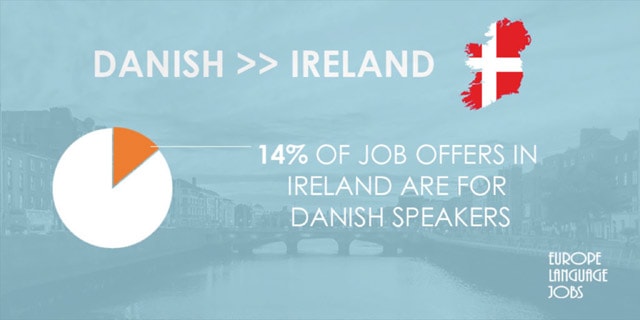 Sofia is one of Europe's fastest growing economic capitals and more and more companies are choosing to establish their headquarters there. So, if Italian is your native language, get packing because this is the country that is looking for your language the most. There seems to be a boom in the number of jobs offered to Italian speakers in Bulgaria.
Dutch > Germany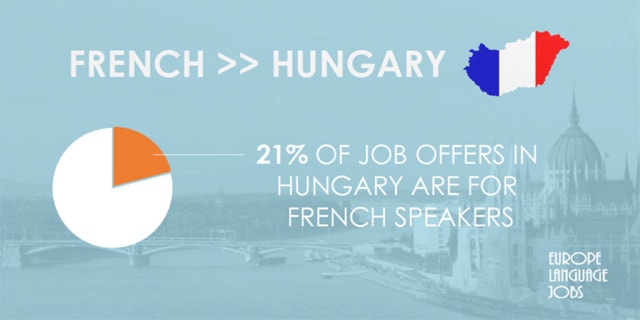 The Dutch/German relationship seems to be a two-way affair. The close proximity of these two large European economies, as well as a similarity in their language, is no doubt the reason for their consistent exchange of workforce and language.
So, if you had to learn a foreign language, which language should you learn?
The world is becoming increasingly multilingual. The future belongs to the polyglots and monolinguals are decreasing in number. Even in the UK there has been a surge of language learning – maybe the word surge is a little strong, but something is happening.
But why do people learn languages? Do they want to become more employable? Is it because they like the sound or simply to travel?
You need to ask yourself these questions before you embark on the titanic quest of learning a new language. You should know how difficult it is and how much the language(s) you already know will help you with conquering the next one.
It's a widely acknowledged fact that speaking more than one language increases your employability, as well as being a hugely rewarding. If you are one such polyglot, then take a look at the language profiles below to help you make that important decision.
The six categories being included are:
Employability: using the percentage of job offers with a specific language and measuring it against the percentage of job seekers who speak that language, we have come to an employability figure.
Attractiveness: using a survey from the website www.thetoptens.com we have given languages ratings of attractiveness.
Difficulty: with information from www.thecultureist.com we have given rough indications of the ease with which each language can be learned.
European ranking: this is the number of native speakers of the language in Europe.
Number of countries: the number of countries where the language is an official language in Europe.
Offers on ELJ: this is the number of active offers currently listed on the Europe Language Jobs website.
Which is the one for you?
Are you looking to increase your employability? Or are you trying to make yourself a more attractive person – as if that was possible! Or maybe you just fancy being able to say that you are multilingual without too much effort and are therefore looking for an easy option. Whatever your motivation, these awesome infographics should help you decide…