Although most professional medical translation companies depend on the superior medical knowledge of their linguists for accurate instructions, there's another area that can trigger problems for translators: terminology. How words are used, what words are used, and why a linguist chooses one word or phrase over another can impact your final translation and the successful implementation, installation, or usage of a medical device or diagnostic tool.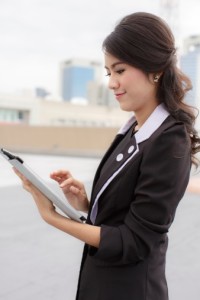 The Importance of Terminology in Professional Medical Translation
The questions that a translator must ask before beginning a translation include:
Who is the Audience? First, a medical translator must establish a specific target audience. In other words, a translator should know if the text should be translated into layperson's terms or medical terms, or both. Some products will be packaged and sold as over-the-counter products to consumers who will need simple, general instructions on how to properly use a device, like a thermometer, or ingest medication, like Ibuprofen. However, a medical device translation that is going to be used at a hospital for an MRI machine should contain terminology that will ensure that MRI technicians will safely operate a complicated piece of machinery. Devices that require both professional medical translation and a layperson's translation may call for two separate pieces of literature.
What Reading Level Is Required? If a medical device or diagnostic, such as a diabetes testing kit, will be used by consumers (who will most likely not have a medical background), then a medical translation must be carefully crafted into layperson's terms. That begs the question: What reading level should be used in the medical translation? Although the average adult in the United States reads at around a ninth-grade level, tens of millions of people around the world comprehend at a level much lower than that. When complete understanding of instructions or directions are absolutely necessary, as they are with medical goods, the reading grade level should be low—perhaps no higher than fifth grade. A linguist must be able to translate complex information accurately and concisely while using limited vocabulary and sentence structure.
Should Brand Names, Eponyms, and International Spellings Be Used? Often, medical conditions can have several names (amyotrophic lateral sclerosis, or ALS, is often referred to as Lou Gehrig's disease). Trade names, brand names, generic names, and INNs are often interchangeably used for medications, but most medical translations will only use one to remove any confusion. The linguists will consider the target audience or audiences to determine which is most appropriate.
Is the Translated Language Spoken in Different Countries? English is spoken in the United States and Great Britain, and while most words are spelled identically and have equivalent meanings, there are certainly differences in the language for native English speakers that could affect medical terminology. For example, a gallon in British English is a different amount that a gallon in American English.
Linguists who have years of experience and have worked on numerous medical device translation projects understand the importance of terminology—not only medical terminology, but how to select the right words, craft sentences, and write instructions that are easily understood. Choose a medical translation company that has knowledgeable linguists to ensure a quality end product.