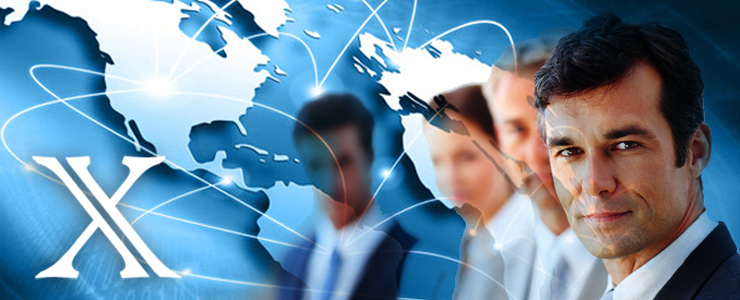 Since 1996, companies throughout the world have entrusted us with the translation of millions of words and have relied on our unique translation process to assist them in their efforts to target global markets. We have the ISO certified processes, proprietary tools, and cutting-edge technology to professionally perform the translations and localizations that fit your needs, and the successful expertise and experience to make sure they are completed accurately, on-time, and on-budget.
Understanding your requirements
One of the most important steps takes place even before we begin the actual translation process. We take the time to discuss each project with every client to be certain that we understand exactly what you want as the final deliverable and when you need it.
We will also ask about your own processes, and can help advise on the best practices for preparing your files for translation. Additionally, whether it is translation, editing, formatting, or proofing, we will go through our multiple pre-project steps with you in order to learn as much as possible about the project scope and any pertinent or extraordinary details that need to be considered.
A Unique Translation Process
Once the project has started, our translation process is structured in such a way that we may:
Adhere to your specifications
Respect the confidential nature of your documents
Comply with delivery commitments
Keep you fully and reliably informed at all times
Stay on budget
Fully meet the requirements of ISO 9001:2008, ISO 13485:2003, ISO 14971:2007, ISO 17100:2015, and ASTM F 2575-06.
To achieve this, all employees are directly responsible for the quality of their own work. As we go through the translation cycle, we are constantly looking for ways to make the process easier for our clients, which may include identifying any time or cost efficiencies that we may pass on to you.
Within the framework of our own quality procedures, we create the most complete and efficient translation processes for you – from receiving and analyzing your files, to delivering the final projects. And for your assurance of our quality translation processes, a Certificate of Conformity accompanies each of our translation projects.
Excel Translations Standard Pre-Project Questions
At Excel Translations, the first step in the translation process is to learn about our clients by asking several pre-project questions. Before we even prepare your quote, it is important for us to learn about your processes, products, or services so we can better understand your needs and expectations.
We take the time to discuss each project with every client to be certain that we understand exactly what you want as the final deliverable and when you need it. These questions can also be a helpful guide for planning your future translation projects.
What is the source language (or languages)?
What is the target language (or languages)? Into which language or languages would the files be translated?
Do you have a translation memory from previous translations we can utilize for this project? For which languages do you have translation memoires?
What software program was used to create the file(s)?
Do you have the source file(s)? Or is a PDF the only format available to you?
In what format would you want the deliverables? Are there any other formats required?
Who is the intended audience for this document? What is its purpose?
Who would do the desktop publishing (formatting)?
Is there any software involved that would need to be localized to match the translated terms in the project files?
Do you have a glossary of terms? Have the terms already been translated?
Do you have a style guide? May we have access to it?
Are there additional reference materials available?
Are there any terms that should not be translated?
How should acronyms be managed?
By when do you need the quote?
By when do you need the project completed?
If there are multiple languages for translation, are there priorities for delivery?
Would there be an in-country review of the translated files?

Who would do that? Would you like Excel Translations to provide this service for you?
Who would make the final decisions or reconcile any suggested changes?

Are the materials globalized to eliminate any content that should not be translated for certain countries or regions?
When will you know if the project is moving ahead? What is your decision date?
Dedicated Project Management Services
for Translation Projects
Excel Translations' approach to multilingual compliance unites our highly skilled project management team with certified linguists to provide predictable, measurable, and high-quality foreign-language translation services.
Our organizational structure, offering a full-service, in-house staff, allows the company to handle all phases of a translation project under one roof, no matter how complex, with experienced and trained employees.
We offer comprehensive and dedicated project management services for each project throughout the client relationship. Based on each client's unique requirements, Excel Translations assembles a team led by a dedicated project manager. The project manager is the focal point for all project-related issues and is also the main team leader on projects.
Seasoned professionals manage Excel Translations' project management services with competencies in the translation needs of regulated companies.
Multilingual Solutions
At Excel Translations, our mission is to assist our clients' growth in international markets, resulting in a positive return on their global investments. As part of your globalization strategy, we offer the following multilingual solutions:
Simultaneous multilingual content delivery;
Ready-to-print multilingual typesetting
Cross-cultural adaptation
Assistance in foreign regulatory affairs
Foreign language translation content management
Dedicated project management
Management of in-country review
Management of translation memory repositories
Excel Translations specializes in the simultaneous delivery of foreign language translation projects in 100+ languages. In addition to English, we routinely work in the following languages:
Asian & Middle Eastern Languages:
Chinese (Simplified)
Chinese (Traditional)
Hmong
Indonesian
Japanese
Korean
Malay
Tagalog
Thai
Vietnamese
Afrikans
Oromo
Somali
Swahili
Zulu
Arabic
Farsi
Hebrew
Languages of India
Turkish
Western Languages
Albanian
Armenian
Bosnian
Bulgarian
Croatian
Czech
Danish
Dutch
Estonian
Finnish
French (Europe)
French (Canada)
German
Greek
Haitian Creole
Hungarian
Icelandic
Italian
Latin
Latvian
Lithuanian
Macedonian
Norwegian
Polish
Portuguese (Brazil)
Portuguese (Europe)
Romanian
Russian
Serbian
Slovak
Slovenian
Spanish (Latin America)
Spanish (Spain)
Swedish
Ukrainian
and more
Typesetting Solutions
Full Desktop Publishing (DTP) and Typesetting Capability
Whether it is a 500-page user manual or a marketing brochure, Excel Translations offers full desktop publishing capability in a variety of software and hardware platforms for both print and single-source publishing (web) formats. We have the ability to generate virtually every major alphabet, including non-Romance languages, and offer state-of-the-art design, layout, and image-setting solutions. We handle all industry-standard typesetting programs for both Macintosh and PC and specialize in simultaneous product launches in multiple languages. We can also easily integrate our desktop publishing and typesetting solutions with your Content Management System to realize improved time and cost efficiencies. We routinely work with the following applications and formats.
Latest Versions of Print DTP and Graphics Applications (Mac & PC):
FrameMaker
QuarkXPress
InDesign
PageMaker
Interleaf
QuickSilver
Photoshop
Illustrator
CorelDraw
Single-Source Publishing Applications:
FrameMaker+SGML
XML editors
WebWorks Publisher
Web Publishing Formats:
Multimedia/Authoring:
Flash
Dreamweaver
Acrobat
FrontPage
MindQ
In-Country Review Process
While optional for most industries, organizations within regulated industries are required to provide an in-country review of the translation prior to completion of the project. By outsourcing this important stage of the translation process, companies in all industries can free up their employees and resources, while taking advantage of the efficiencies that Excel Translations can provide. Having Excel Translations manage the in-country review process benefits our clients in many ways:
Accountability
Excel Translations will manage the reviewers. This will result in guaranteed availability and known costs. Through the use of our electronic tracking, we will be able to pinpoint what changes were made, when, and by which reviewers. This also allows for the existence of backup reviewers, providing our clients with the option to change reviewers if necessary.
Faster Turnaround Time
When not outsourced, the in-country review process can be one of the most cumbersome and time-consuming tasks of the translation process. It may take weeks, slowing down if not paralyzing the whole translation process. Sometimes reviewers miss their review deadlines or are not available, forcing clients to proceed without their input. By relying on an independent review organization, regulated companies will be able to dramatically cut review times while being assured that their translations are reviewed, every time, with no exception.
Quality
Thanks to our ISO certified methodology for seeking, qualifying, and approving reviewers, the reviewers who are then selected by our clients and are "known quantities." By using our approved reviewers, the educational, professional, and linguist background of each person will be clear. This will result in review comments that are more consistent and more meaningful.
Certificate of Conformity
Once the review is completed, our in-country reviewers will issue a Certificate of Conformity, attesting that the translation has gone through a thorough in-country review and meets all industry-standards and requirements. This document is indispensable for regulatory purposes.
For almost twenty years, Excel Translations has successfully set-up and managed independent in-country review panels on behalf of its clients. Please contact us to find out how your organization can also benefit from this service.
Measurable Processes
At Excel Translations, we don't simply talk about quality, we collect, analyze and measure data in an effort to continuously improve our processes and, in turn, enhance your experience and the final product.
The Excel Translations team reviews quality data on a quarterly basis as part of its continuous improvement initiative. The data is also reviewed during periodic meetings between our clients' project managers and Excel Translations, and clients have found the regular quality updates submitted by Excel Translations to be helpful in tracking their own improvement goals.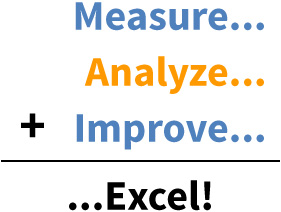 Collect, Track, and Measure
To maintain our high standards of quality, we collect, track, and measure information from many areas including:
Linguistic Performance
Initial Suitability Assessment (ISA): Testing and tracking the skills and capabilities of linguists during the certification process
Ongoing Suitability Assessment (OSA): Monitoring the ongoing performance of linguists, project after project, tracking errors and measuring quality
Non-Conformities
Within the framework of our ISO 9001 and 13485 certified processes, our clients have the ability to raise non-conformances.
Excel Translations monitors reported non-conformances per project, per client, per document, and even per word.
Projects
Measure and track on-time deliveries, as well as missed deadlines
Objectively track errors and measure quality for each project
Issue and track preventive and corrective action plans
Issue client reports (including business, quality, and ROI metrics)
Track project non-conformities
Track linguistic performance
Clients
Your satisfaction is our bottom line, and that is why listening to you is our most important metric. We value your feedback, not just at the start, but all along the way, for example:
At the end of the linguistic cycle, to make sure we are creating the document you need
At the end of the full project cycle, so we know you're satisfied before we consider our work done
With our annual satisfaction survey, to tell us how we did
We record your feedback, identify and research any opportunities for improvement, and we take appropriate measures to correct and prevent any errors or oversights.

By continuously improving our translation process, Excel Translations is able to:
Guarantee that the output – your translation – will satisfy your needs. Every time.
Customize the output to your requirements and specifications.
Reduce any human, technological, or other unforeseen risk as much as possible.
Optimize your localization investment.