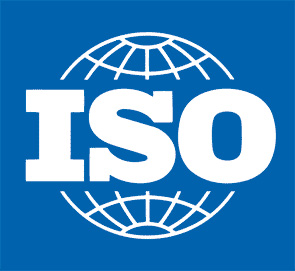 ISO (International Organization for Standardization) is the world's largest developer and publisher of International Standards. Since its beginning in 1947 the organization has published over 19000 international standards for industries that cover a wide range of activities in agriculture, construction, engineering, medicine, and computer and information technology. What is ISO Certification then? It is an assurance to both manufacturers and consumers.
At first glance you may wonder how International Organization for Standardization ended up with ISO as its acronym rather than IOS, which in English would seem more logical. ISO was derived from a Greek word isos, which translates to equal and was chosen as the organizations universal short form.
The ISO "network" consists of 163 participating countries with a central Coordination Secretariat in Geneva Switzerland. It is a non-government organization that is in essence a bridge between public and private sectors.
The standards set forth by ISO encompass desirable characteristics of products and services such as product and service quality, environmental responsibility, safety, reliability, efficiency and interchangeability, and economical cost. They apply to a wide range of products and services, including machinery, medical devices, industrial tools, manufacturing systems, as well as consumer products to name just a few.
The purpose of ISO, as with any system of standardization, is to ensure consumers and the public that the development and manufacturing of products and services are efficient and safe. Standards compliance facilitates trade between countries guaranteeing a level of fairness and provides governments with a technical base for assessing health, safety, and environmental issues and most importantly, standards protect the consumer and the general public.
What is ISO certification? A company or organization that is ISO Certified has passed an ongoing assessment of their products, services, and procedures according to at least one of the hundreds of codes that cover every aspect and detail of services, product manufacturing, information processing, maintenance procedures, registrations, naming and numbering conventions, technical documentation, etc… it is a massive list.
An ISO Certification is a symbol of quality. For business owners it is a signal to customers that they are providing safe, thoroughly tested, products and services. For the consumer it represents peace of mind.
ISO Certification and the Translation Industry:
Through the use of documented and repeatable processes, quality plans, corrective and preventative actions, internal audits and effective management reviews, an ISO certified translation company strives to provide the necessary tools and skills for its employees to continuously make improvements in the quality and consistency of products and services. The following key ISO 9001:2008 sections govern a translation company's Quality Assurance Processes:
Section 5: Management Responsibility- Strategic objectives are built around management principles such as customer focus, process approach, and continual improvement.
Section 6: Resource Management Resources are directed for the operation and continuous improvement of its production process, as well as the full satisfaction of its customers.
Section 7: Product Realization- A robust Quality Management System (QMS) is designed to ensure the effective and efficient operation of linguistic and supportive processes, which provides it with the capability to satisfy its customers.
Section 8: Measurement Analysis and Improvement- Measurement data important in making fact-based decisions ensures a translation company's performance and the satisfaction of its customers.
What is ISO Certification?
When working with a translation company certified to the ISO 13485:2003 standard, medical device companies can look to reduce cost and improve risk mitigation with regards to Notified Body Inspection. Furthermore, they should experience fewer Supplier Control non-conformities during ISO 13485 audits.