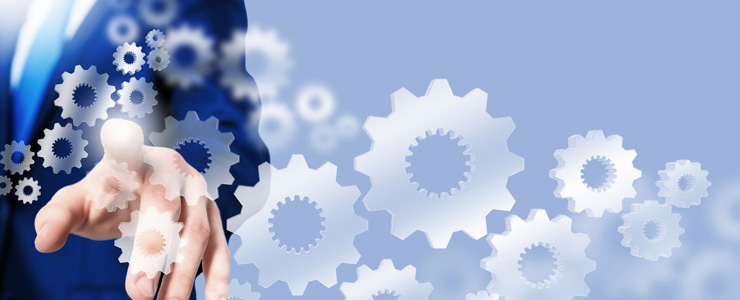 For twenty years, Excel Translations has been providing technical translation and localization services to companies and organizations around the world, many of them Fortune 1000 companies, in the automotive, industrial equipment, chemicals, energy, machinery, or other related technical fields. We partner with our customers to ensure that our ISO-certified quality processes fit the globalization needs of each company or organization. At Excel Translations, we are all about Technical Excellence.
Why Choose Excel Translations for Your Technical Translation?
In-house localization engineers
Dedicated seasoned project-managers
Industry-specific certified linguists
ISO-certified services
Full desktop (DTP) and typesetting capability
XLCATS — Our proprietary computer-assisted translation system
ExcelNet — Secure client web portal for reviewing ongoing projects
Excel FTP — Online encrypted file exchange system for secure transfers of large files
Multiple international locations providing outstanding personalized project management and communication
Competitive rates and preferred volume pricing
Translations available in more than 100 languages
Certificate of Conformity issued with each translation and localization project
Large or Small, We Translate Them All
Whether it is a 500-page user manual or a marketing brochure, we offer the technical translation solutions your corporation demands. We have translated millions of pages in more than 100 languages for both print and single-source publishing (web) formats. No document is too small or too large. If it needs to get translated, we will get it done, quickly and on budget.
Furthermore, our in-house desktop publishing experts will handle any software application and will reformat any type of document. We have the ability to generate virtually every major alphabet, including non-Romance languages, and offer state-of-the-art design, layout, and typesetting solutions.
Specialized Areas for Technical Translation
Software Localization
Manufacturing
Engineering
Technical Writing
Compliance
Web Development
Training and eLearning
Quality Assurance
Publishing
Transcreation
Formats and Applications We Routinely Handle
Adobe InDesign
Adobe FrameMaker
Adobe Flash
Adobe Captivate
Adobe Illustrator
Adobe PageMaker
Adobe Acrobat
XLCATS
Microsoft Word
Microsoft PowerPoint
Microsoft Visio
Lingobit Localizer
Articulate
MadCap Flare
OutStart Trainer
Lectora
RoboHelp
Graffle
Trados Studio
PHP Hypertext Processor
QuarkXPress
XML, HTML, SGML, etc.
Technical Documents We Routinely Translate
Operator Manuals
Service Manuals
User Guides
Owner Manuals
Technical Reports
Training Materials
Factsheets
Scientific & Engineering Data Sheets
RFPs and Proposals
Material Safety Data Sheets (MSDS)
Scientific Reports
Patents/Intellectual Property
Training and eLearning
Online Help Localization
Software Strings (GUI) Localization
Screenshots & Dialogs Localization
State-of-the-Art Technology
Translation Memory Servers — Full integration, maintenance and management of your legacy or current translation memories, whether produced by Excel Translations or another language provider.
XLCATS — XLCATS, our proprietary Computer-Aided Translation System delivers lightning-fast translation production flows at a fraction of the usual cost. It combines artificial intelligence, translation memory technology, and human editing.
ExcelNet — ExcelNet, our proprietary online portal, is a unique web-based tracking and reporting tool specifically dedicated to its clients. Through ExcelNet, clients can have access to a wealth of information and track the status of their translations and quotes. ExcelNet also allows you to issue reports using a whole array of filters. You can generate reports listing projects, quotes, delivery dates, languages, cost, names of requesters, and even departments.
Automated Glossary Integration — Glossaries with key terminology are compiled, shared across linguists, and seamlessly integrated in the processes for a consistent use of key terminology.
Terminology Management Solutions — We maintain and manage terminology repositories for industry-, product- or client-specific terminology across multiple languages.
CMS Integration — our CMS integration process is designed to allow proprietary content management systems to function flawlessly with our project management processes and ISO-certified quality systems.
In-Country Review Integration — Whether managed by you or by Excel Translations, our end-to-end solutions and tools incorporate this important step in the whole translation process.
Full Creation of Translation Memories from Scratch — Your legacy content was translated but you don't have access to the translation memories? No problem. We can recreate translation memories from scratch and save you tens of thousands of dollars on your next project.
Our Unwavering Commitment
Adhere to your specifications
Respect the confidential nature of your documents
Comply with deadlines
Keep you fully and reliably informed at all times
Stay on budget
Fully meet the requirements of ISO 9001:2008, ISO 13485:2003, ISO 14971:2007, ISO 17100:2015, and ASTM F 2575-06
To achieve this, all employees are directly responsible for the quality of their own work. As we go through the translation cycle, we are constantly looking for ways to make the process easier for our clients, which may include identifying any time or cost efficiencies that we may pass on to you.
Within the framework of our own quality procedures, we create the most complete and efficient translation processes for you – from receiving and analyzing your files, to delivering the final projects. And for your assurance of our quality translation processes, a Certificate of Conformity accompanies each of our translation projects.
All our Translations are Delivered with a Certificate of Conformity
We certify each translation on a project-by-project basis. After each translation project is completed, we will deliver a certificate of conformity for your files and records. That is what sets us apart from other translation companies — we offer you peace of mind with all your technical translation needs.
Certified Technical Translators
Due to the complexity and precision required in technical translations, Excel Translations has developed its own linguist testing and certification program.
Our professional translators and editors are certified in their specific field of expertise. At Excel Translations, if you require a technical translation, you can be assured that both the technical translator and the editor will have the proper technical background and linguistic certifications. To learn more.
Understanding Your Requirements
One of the most important steps takes place even before we begin the actual translation process. We take the time to discuss each project with every client to be certain that we understand exactly what you want as the final deliverable and when you need it.
We will also ask about your own processes, and can help advise on best practices for preparing your files for translation. Additionally, whether it is translation, back-translation, editing, formatting, or proofreading, we will go through our multiple pre-project steps with you in order to learn as much as possible about the project scope and any pertinent or specific details that may need to be considered.
Don't Let Delays With Your Technical Translations Cause You to Miss Your Product Global Launch Dates
If your company is targeting international markets and needs to reach a global audience, accurate technical translations are essential to your success. You need to get your technical documentation, web-based content, marketing literature, and products there fast. You know that missing a market window by 10% can have a 50% impact on product revenue and you cannot accept that a poor technical translation may delay a product launch. You need to get it right the first time.
In your search for technical translation companies, you need a specialized translation partner to deliver seamless globalization solutions, simultaneous worldwide releases of your translated materials, and an ongoing multilingual maintenance of your content. You need Excel Translations, your Technical Translation Solutions Partner.
Outsourcing Your Technical Translations
If you are trying to manage your translation process with an in-house team, is it productive, efficient and cost effective? Do you have the project managers, linguists, IT engineers, and proper management team to achieve the professional results you need?
There is a better way. We can help eliminate your high overhead costs and streamline your translation and localization process.
Certified Technical Translators
Excel Translations has developed its own translator screening and translator certification and qualification program to ensure that linguists are certified technical translators. This demanding system ensures that linguists:
Are professional certified technical translators and technical editors, working in their native languages
Possess significant experience in their field of specialization and are subject-matter experts
Pass a rigorous translation screening and translation testing process, as part of our own Initial Suitability Assessment (ISA) program, which tests each translator's skills and linguistic capabilities
Receive feedback on the quality of their work on a continuing basis as part of our own Ongoing Suitability Assessment (OSA) program
The technical translation and localization of engineering and scientific documents require specialized knowledge of the subject matter as well as a mastery of both the origin and target languages. Service and owner manuals, user guides, scientific and engineering data sheets, material specifications and patents are just a few of the industry-specific documents that we handles on a regular basis.
Our team of IT localization engineers are skilled in multiple, digital platforms including Windows, OS X, and Linux.
Excel's technical translators are required to not only have science, IT or engineering backgrounds and the required accreditations, they must also be excellent writers. Scientific, digital tech. and engineering documents can be quite complex. Translating these types of content in clear, idiomatically correct form requires an artistic approach in order to achieve a natural flow of information in the target language. Attention to detail as well as a high level of familiarity with cultural nuances, taboos and linguistic connotations ensure the translations are functional and adhere to usability standards.
Adhering to these principles is more expensive for us and limits us to a smaller pool of qualified professionals, but the result is evident in the quality of our work.
Science and Technology
Excel Translations specializes in technical and scientific translation including the translation and typesetting of technical and scientific documentation. For each language, we offer a unique combination of industry-specific expertise and foreign language skills. We specialize in the technical translation of:
Service Manuals
User Guides
Owner Manuals
Scientific & Engineering Data Sheets
Technical standards
Material Specifications
Technical Reports
Patents
Medical and pharmaceutical documentation
RFPs and proposals
Material Safety Data Sheets (MSDS)
All documents are extensively proofread, and all formatted documents are checked to ensure the formatting and layout of the localized documents match the originals. During these steps, proofreaders verify all documents, using exhaustive checklists to proof areas including:
Line-breaks
Hyphenation
Widows and orphans
Footers and headers
Pagination
Table of Contents
Graphics
Captions
Index
All required changes are entered and proofed as many times as necessary until validated and approved.
Material Safety Data Sheets – Translation
One of the important services we provided is the technical translation of Material Safety Data Sheets (MSDS) or Product Safety Data Sheets (PSDS).
The purpose of an MSDS is to outline the necessary procedures for the safe handling of products and materials by either employees or emergency crews. The MSDS will usually include information about a product's physical characteristics, including toxicity, flammability, melting & boiling points, first aid recommendations, and potential health effects.
Material Safety Data Sheets are frequently used by chemical manufacturers to outline the occupational health and safety procedures for the safe use and storage of their products in a commercial or research setting. They are also used to list possible environmental issues that could be caused by their products.
It is important to know that the requirements for an MSDS vary by country and by state. The correct form must be used for each location.
Global Technical and Scientific Translation
We will be happy to provide a quote for translating your MSDS for Canada, the European Union, or any other market in order for you to meet their occupational safety requirements.
Here are links to more MSDS information:
For Canada
Workplace Hazardous Materials Information System (WHMIS)
SIMDUT, Système d'information sur les matières dangereuses utilisées au travail
http://www.whmis.ca/
For the European Union
The European Union requires that the MSDS must be translated into the official language of each of the Member States where a product will be available for purchase (unless an EU member country has other requirements).
MSDS-Europe
http://www.msds-europe.com/kateg-94-1-regulation.html
Software Localization Services
We view software localization services as the customization of an application for a particular target market. We provide the required hardware and software expertise, as well as the in-depth knowledge of language, regulatory requirements, cultural nuances and taboos, and linguistic connotations to make the translated application as functional for the foreign user as it is for the domestic user. Our localization engineers routinely work with software resource and online help localization projects for Macintosh, Windows, and Linux operating systems. Our full localization solutions typically encompass the following:
Software Localization Services for Graphic User Interface (GUI):
Resizing of dialogs
Reassignment of short cuts and hot keys
Recompilation of executables
Testing on native OS
Online help files:
Localization of *.hlp files
Capture and resizing of screen-shots
Testing of links and topics
Recompilation of help book
Printed documentation:
Full DTP to match original
Capture and resizing of screen-shots
Cross-referencing with GUI and online help
Website Translation
As early as 1997, we started providing website translation to such Internet pioneers as Yahoo! and Four11 (the creator of RocketMail, the first free Internet email service).
Throughout the years, we have localized thousands of pages in more than 100 languages for companies worldwide. Whether you need to localize your website or translate a web-based application, Excel Translations has an e-solution tailored for your company.
E-Learning Translation
We offer a full range of tailored e-learning translation solutions for the localization of computer-based training, e-learning, Internet-based training and Web-based applications in any of the following formats and environments:
| | | |
| --- | --- | --- |
| Articulate | PowerPoint | XML |
| Lectora | Graffle | HTML |
| Adobe Captivate | Visio | SQL |
| OutStart Trainer | CGI | ADO |
| MadCap Flare | VB | MTS |
| Adobe flash | IIS | HLP |
| RoboHelp | SGML | ASP |
| PDF | VID | SSL |
| JAVA | MSWORD | DHTML |
Why Outsourcing is Good for Your Technical Translations
Are you trying to provide quality, professional translations and localizations with your current in-house staff or distributors in foreign countries? Perhaps it is time to consider outsourcing technical translations and localizations to the professionals.
What are the Benefits of Outsourcing Technical Translations?
We can translate in more than 100 languages and deliver all translated documents simultaneously. With our people and systems already in place, you can quickly open up new international opportunities for your products and services.
You can now rely on native-speaking, professional linguists with extensive experience in their respective fields.
Faster Turnaround Time – When not outsourced, the translation process can become an extremely cumbersome and time-consuming task. It may take weeks, slowing down, if not paralyzing, the global launch of your products. Oftentimes the internal resources assigned to do the translation miss their deadlines or are not available. By relying on an independent translation company, organizations will be able to dramatically cut translation times while being assured that their documents are translated by professional linguists and delivered on-time.
We utilize and maintain a translation memory database for each language, which provides consistency and cost savings. With Excel Translations, your company owns all of your TMs, and generally the more you translate, the more your language costs are reduced.
For additional quality assurance, the translations are edited by a second professional technical linguist.
You receive a Certificate of Conformity with each translation and localization project.
We can format your final documents in almost any language, and we are comfortable formatting complex languages including Arabic, Hebrew, Thai, Japanese, and Chinese.
Your translations will be performed by an ISO certified company. Excel Translations is ISO Certified and compliant to the following international standards:
You can save additional costs by minimizing staff. With reduced overhead, you can refocus your savings to other critical aspects of your department or organization.
You will free up your valuable time to devote to your other important responsibilities.
You will gain the peace of mind that your translations are high quality, professionally accurate, and technically appropriate for the targeted market.
By partnering with us, the business bottom line is:
Latest technologies for enhanced process efficiencies
Firm and guaranteed not-to-exceed quotes (no fine print, no hidden fees)
Certified translations
Full ownership of your Translation Memories (TMs)
Professional project management
Guaranteed on-time deliveries