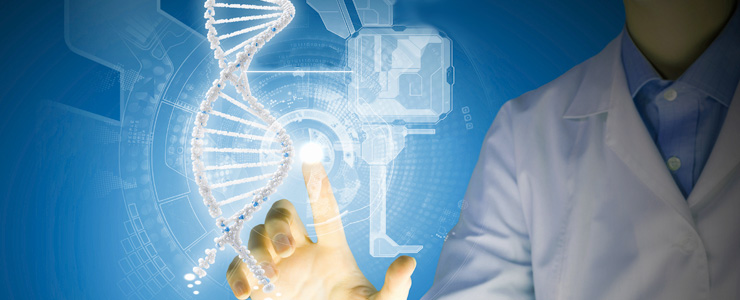 Excel Translations serves the medical translation needs of Fortune 1000 companies in the Medical Device Manufacturing, Biotechnology, IVD, Healthcare and Pharmaceutical industries. For more than 20 years, customers in life sciences have been relying on our certified medical translation services for the translation and typesetting of their most sensitive medical documents.
Why Choose Excel Translations for Your Medical Translations?
Specializing in foreign language translations for life sciences companies and healthcare organizations worldwide for over 20 years
ISO-certified for:

ISO 9001:2008 — Quality management system and continuous improvement
ISO 13485:2003 — Quality management system for medical devices and related services
ISO 17100:2015 — Translation services, including quality assurance

Industry-specific professional linguists specializing in pharmaceutical, clinical, biotech and medical translation
Multiple international locations providing outstanding personalized customer service and project management communication
Competitive rates and preferred volume pricing
ExcelNet — our online portal, a web-based tracking and reporting tool specifically dedicated to its clients
Translations available in more than 100 languages
Certificate of Conformity issued with each medical translation project
Global Quality Certifications
Excel Translations has established, documented, and maintains certified Quality Assurance Processes to ensure a quality program that supports its efforts to provide customers with quality products and services. We maintain a documented Quality Management System designed to meet the requirements of ISO 9001:2008, ISO 13485:2003, ISO 14971:2007, ISO 17100, and ASTM F 2575-06. It is through the implementation of this Quality System that our Quality Policy commitments are realized.
We are proud to be certified to or compliant with the following certifications:
Why are Medical Translations Perceived as a Critical Outsourced Service?
Translations for medical and surgical device manufacturers are increasingly perceived as a key outsourcing activity by regulators and Notified Bodies. Issues related to outsourcing and supplier control are at the core of the ISO 13485 standard. This is one of the primary reasons why more and more device companies are outsourcing their medical translation to an ISO 13485-certified translation company. Read our complimentary report on the reasons why Notified Bodies consider translation to be a critical outsourced service.
All our Translations are Delivered with a Certificate of Conformity
We certify each translation on a project-by-project basis. We provide you with a certificate of conformity, which is extremely useful during scheduled audits. That is what sets us apart from other translation companies — we offer you peace of mind with all your medical translation needs.
Certified Medical Translators
Our team of certified medical translators consists of highly trained professionals with expertise in over 100 languages.
Given the strict regulatory requirements and high quality standards that companies in compliance-intensive industries face on a regular basis, Excel Translations has developed its own translator testing, translator screening and translator certification and qualification program.
This demanding system ensures that linguists:
Are professional medical translators and medical editors, working in their native languages
Possess significant experience in their field of specialization and are subject-matter experts
Pass a rigorous translation screening and translation testing process
Receive feedback on the quality of their work on a continuing basis
Modern medical procedures, research and clinical trials rely heavily on computers and automation. With constant advances being made in all medical fields and the technology they rely on, the exponential increases in complexity must be addressed at all levels of the medical industry including translation.
Liability, risk assessment and patient safety are of paramount importance to medical device and pharmaceutical manufacturers. Errors in the translation of Labeling, IFU (Instructions For Use) and software localization have deep economic and even moral ramifications which must be taken into account at every step of the translation process.
These are core concepts behind Excels Translation's rigid policies and why many of our certified medical translators and editors hold MDs and PhDs in major areas of the life sciences and medicine.
With offices in the US, Europe and South America, we are positioned to operate effectively in a global marketplace.
Whether it is the localization of software, documentation, instruction manuals, clinical research reporting or the labeling of pharmaceuticals; Excel's translation services and quality assurance program cover the full range of requirements with multiple certifications and compliance with the strict regulatory standards of the medical device, biotech, and pharmaceutical industries to back it up.
Our professional translators and editors are certified in their specific field of expertise. If you require expert medical translation, you can be assured that both the translator and the editor will have the proper medical background and linguistic certifications.
Areas of Specialization for Life Sciences Companies
Regulatory Affairs
Quality Assurance
Engineering
Compliance
Contracts
Marketing
Intellectual Property
Software Localization
Corporate Communication
Risk Management
Training and eLearning
Web Development
Document Translation Specialists for Regulated Industries
As an experienced international translation provider for the life sciences industry, we specialize in the translation of regulated medical documents, including:
Case Report Forms
Clinical Trials
Drug Registration Documentation
IFUs (Instructions for Use)
Informed Consent Forms
Installation Manuals
Labeling
Marketing Collateral
Operating Manuals
Package Inserts
Packaging and Labeling
Patents
Patient Education Materials
Patient Questionnaires
PowerPoint Presentations
Protocols
Software Application Interface
Toxicology Reports
User Manuals
Web-based Content (XML, HTML, SGML)
Medical Translation Services in Multiple Medical Fields
Over the years, we have gained unparalleled translation expertise in delivering certified medical translation for medical customers in multiple medical fields. These fields include but are not limited to the following:
Anesthesiology
Biomedical Research
Biotechnology
Cardiology
Chiropractics
Clinical Laboratory
Clinical Neurophysiology
Colorectal Medicine
Contraceptive Medicine
Cosmetology
Critical Care
Cytopathology
Decontamination
Dentistry
Dermatology
Diagnostics
Drug Development
Education
Endocrinology
Epidemiology
Family Care
Fertility Medicine
Gastroenterology
Genetics
Geriatrics
Healthcare
Hematology
Hospital Supply
Immunology
Infectious Diseases
Infection Prevention
Interventional Radiology
In-vitro Diagnostics
Microbiology
Nephrology
Neurology
Neurophysiology
Neurosurgery
Nuclear Medicine
Obstetrics & Gynecology
Oncology
Ophthalmology
Orthopedics
Osteopathic Medicine
Otolaryngology
Palliative Care
Pathology
Pediatrics
Pharmaceuticals
Pharmacology
Plastic Surgery
Preventive Medicine
Proctology
Psychiatry
Pulmonology
Radiology
Reconstructive Surgery
Reproductive Medicine
Rheumatology
Sterilization
Toxicology
Urology
Vascular Intervention
Veterinary
Medical Translation Industry Reports
Excel Translations publishes numerous articles on translation issues affecting life sciences companies as they strive to establish a global presence. It is our desire to engage the industry with current and cutting-edge topics that are interesting and helpful to our readers.
Click Here to Download Complimentary Industry Reports
Medical Software Localization
Software is now considered a device under European MDD/2007/47/EC and needs to be translated. The need for medical software localization is now a critical compliance issue as manufacturers that do not comply may not receive the CE Mark and European market clearance for new products. Additionally, they risk losing approval for CE Mark and European market clearance for their existing products.
For more information, click here to download your complimentary copy of our report on this European Directive and to receive a copy of directive MDD/2007/47/EC.
We have the medical software localization expertise you require. Our experience and in-depth knowledge of language, regulatory requirements, cultural nuances, taboos, and linguistic connotations make the translated software applications functionally precise for the local users in your international markets.
Our medical software localization services include software resource and online help localization projects, and our localization engineers routinely work with Macintosh, Windows, and Linux operating systems.
Learn more about our Software Localization Services here.
Medical Device Translation
Translations for medical and surgical device manufacturers are increasingly perceived as a key outsourcing activity by regulators and Notified Bodies. Issues related to medical device translation outsourcing and supplier control are at the core of the ISO 13485 standard.
This is one of the primary reasons why more and more device companies are outsourcing their medical translation to ISO 13485-certified translation companies.
This is also why we made the necessary investment to become ISO 13485:2003-certified, effectively aligning our quality processes with our clients' needs in the medical device, diagnostic, hospital supply, and dental supply industries. Follow this link to understand why this certification is important to medical device manufacturers.
BSI Management Systems America, Inc., a leading global provider of management systems assessment and certification solutions, awarded Excel Translations the ISO 13485 certification for its translation services in 2008.
Medical device companies should also be aware of the requirements of Directive 2007/47/EC and learn about instances when software is now considered a medical device, what has changed for European market clearance, why software needs to be translated, and what they need to do to be compliant.
Since 1996, Excel Translations has provided expert medical device translation services to medical device companies including Abbott Vascular, Bayer, Volcano Corporation, and Nipro Diagnostics.
IFU Translation (Instructions for Use Translation)
One of the most common types of requests that we receive from our clients are IFU translations (Instructions for Use translation). In Europe, the Medical Device Directive (MDD) specifically states in Article 4 that "Member States may require the information, which must be made available to the user and the patient in accordance with Annex I, point 13, to be in their national language(s) or in another Community language, when a device reaches the final user, regardless of whether it is for professional or other use." Countries within Asia, South America, and the Middle East also have similar requirements. These language requirements make IFU translation a top priority for medical device manufacturers.
What is the risk if my company decides not to do an IFU Translation?
Deciding not to perform an IFU translation puts a medical device manufacturer at very high risk. Should an adverse event occur (injury or death to a patient or user), and should the issue be traced back to a poor or non-existent translation, the manufacturer would be liable.
Failure to get an IFU properly and professionally translated may result in a product being prohibited from obtaining the necessary market clearance in order to be sold in a given country or region.
If a product has already been released on the market, and the absence of an adequate IFU translation is discovered, then a mandatory recall of the product may ensue, which can be both lengthy and expensive.
How can Excel Translations help?
Do not cut corners or entrust this essential activity to just anyone. Excel Translations has the ISO quality certifications and the medical industry experience to deliver on-time and accurate IFU translations in more than 100 languages. We guarantee that certified linguists with medical industry experience work on every translation project. We strive for the satisfaction of its customers, viewing medical translation as an extremely strategic and essential service, and certifies the accuracy of each and every IFU translation.
Labeling Translation
There is a general misconception regarding labels and labeling translation in the medical industry.  A label is specific to "what's on the box" or "what's on the product" (device, drug, or otherwise). Labeling as it applies to the medical industry includes the product label plus other packaging, IFU (Instructions for Use), manuals, and marketing/advertising material.
Regulatory standards in leading and emerging medical markets such as North America, Europe, Asia, and South America require labeling translation in at least the country's official language plus, in some countries, an alternate language as well. These labeling translation requirements differ from country-to-country so it is best to check with your notified body or in-country representative to confirm the languages into which your labeling needs to be translated.  All labeling is currently required to be in printed format; however, many leading markets are developing requirements for electronic labeling, or e-labeling, as digital media is more widely used and adopted. 
More information regarding how the EU is developing e-labeling requirements can be found in the Excel Translations white paper, Requirements for e-Labeling.  Similar labeling translation requirements will apply to e-labeling as they do for traditional printed labeling.
How can we help with your labeling translation needs?
We have the medical translation industry experience to accurately translate all types of medical labeling. Our processes are ISO 9001 and ISO 13485 certified, with quality systems and risk mitigation specifically tailored to the medical and life sciences industries. Certification to the ISO 17100 standard ensures the consistent quality of our labeling translation service. Medical product manufacturers of all sizes entrust their important labeling translations to our team of certified medical translators. We will guarantee that certified linguists with medical industry experience will translate your important labeling translations.
Medical Device Operating and User Manual Translation
Many medical devices used in healthcare settings are often complex pieces of machinery that must be operated correctly in order to ensure proper patient safety and care. User manual translation is critical.
Doctors, nurses, technicians, and other healthcare providers in foreign countries rely on the accurate translation of operating manuals, instruction manuals or user guides to ensure that they are using the device or medical product as instructed by the manufacturer.
The Excel Translations Advantage
When a global medical device manufacturer sells equipment into another country, the user guide and/or the instruction manual must be translated into that country's official language. The reasons for this are twofold. First, the healthcare provider needs to properly use the equipment both safely and effectively. Second, it is a regulatory requirement by Ministries of Health around the world in order to obtain product market clearance. We routinely translate user guides and instruction manuals for any type of medical device.
Our services ensure that every word, thought, and process contained in the original manufacturer's manual is accurately communicated to the healthcare provider. We achieve this by employing professional linguists who are expert-level translators and who understand complex medical terminology. They provide translation services in more than 100 languages around the globe. Additionally, our linguists know that only certain terms are approved by the medical industry for use in instruction manuals.
User Manual Translation – Certified and Customized
All of our translation service processes are ISO 9001:2008 and ISO 13485:2003 certified. Additionally, we can tailor these processes in order to meet the specific needs of any device manufacturer. When we partner with a medical device manufacturer, we know how crucial it is that the translation and localization are completely accurate.
We certify each translation on a project-by-project basis. We also provide you with a certificate of conformity, which is extremely useful during audits. That is what sets us apart from other translation companies—we offer you peace of mind with all your translation needs.
When you use Excel Translations for translating your user guides and operating manuals, we can guarantee your project will be completed accurately and on time. Call us today with any questions.
Why Are Accurate Installation Manuals Important?
Healthcare providers from hospitals, clinics, and doctors' offices purchase and receive medical devices that must be correctly assembled for doctor and patient safety. Often, medical devices that are manufactured in one country are sold into other countries, and then must be assembled and installed by a qualified technician using installation manuals.
Technicians are trained to carefully follow the manufacturer's installation manual when assembling equipment such as ultrasound machines, MRIs, and X-ray machines. This documentation often includes step-by-step assembly instructions, installation directions, proper device usage, short and long-term maintenance schedules, troubleshooting procedures, and contact information. All medical devices are expected to operate safely and precisely for medical personnel and patients. That is why it is critical that installation manuals are professionally and accurately translated using qualified linguistic experts.
In addition to the proper installation needs of the manufacturer's clients, accurate language translation of installation manuals is a regulatory requirement for most international Ministries of Health. The installation manual is part of the product labeling process. Other examples of labeling are IFUs, operator manuals, product packaging, and marketing/advertising material. Please visit our webpage regarding Labeling Translation for more information. For product market clearance, most Ministries of Health require that labeling be translated into the country's official language.
Translations For Your Installation Manuals?
We provide experienced, technically trained translators for your important installation manual translations. You can be assured that the person assigned to your medical installation manual is not only a professional linguist, but also a medical device expert who has already passed rigorous testing requirements.
Your company guarantees a superior product, and we guarantee accurate document and software translations. Excel can translate into more than 100 languages, helping you to reach more customers in more global markets.
We are certified to ISO 9001:2008, ISO 13485:2003 and ISO 17100 Standards
All of our offices are project management and production hubs, which are individually certified to ISO 9001:2008 and ISO 13485:2003. Our translation processes are also certified to ISO 17100. These certifications ensure that your device's installation manual is translated under strict quality control and risk mitigation. At no extra charge, we provide you with a certificate of conformance, which can particularly help our medical device clients during their audits.
Call us today with any questions. We can provide you with a custom quote for translating, editing, formatting, and proofing any of your medical device installation manuals, including software strings, help files, and screenshots.
Outsourcing Your Medical Translation
Are you trying to provide quality, professional translations and localizations with your current in-house staff or distributors in foreign countries? Perhaps it is time to consider outsourcing life sciences translations to the professionals.
What are the Benefits of Outsourcing Life Sciences Translation?
We can translate in more than 100 languages and deliver all translated documents simultaneously. With our people and systems already in place, you can quickly open up new international opportunities for your products and services.
You can now rely on native-speaking, professional linguists with extensive experience in medical, pharmaceutical, or biotech translations.
Faster Turnaround Time – When not outsourced, the medical translation process can become an extremely cumbersome and time-consuming task. It may take weeks, slowing down, if not paralyzing, the global launch of your products. Oftentimes the internal resources assigned to do the translation miss their deadlines or are not available. By relying on an independent translation company, organizations will be able to dramatically cut translation times while being assured that their documents are translated by professional linguists and delivered on-time.
We utilize and maintain a translation memory database for each language, which provides consistency and cost savings. With Excel Translations, your company owns all of your TMs, and generally the more you translate, the more your language costs are reduced.
For additional quality assurance, the translations are edited by a second professional medical linguist.
You receive a Certificate of Conformity with each translation and localization project.
We can format your final documents in almost any language, and we are comfortable formatting complex languages including Arabic, Hebrew, Thai, Japanese, and Chinese.
Your translations will be performed by an ISO certified company. Excel Translations is ISO Certified and compliant to the following international standards:
You can save additional costs by minimizing staff. With reduced overhead, you can refocus your savings to other critical aspects of your department or organization.
You will free up your valuable time to devote to your other important responsibilities.
You will gain the peace of mind that your translations are high quality, professionally accurate, and medically appropriate for the targeted market.
By partnering with Excel Translations, the bottom line is:
Latest technologies for enhanced process efficiencies
Firm and guaranteed not-to-exceed quotes (no fine print, no hidden fees)
Certified translations
Full ownership of your Translation Memories (TMs)
Professional project management
Guaranteed on-time deliveries
Life Sciences Quality – It's a serious business
We understand the significance of getting things right, particularly in the Life Sciences where lives can be affected by errors in the translation of medical, clinical or pharmaceutical documents. We take our work seriously, because errors in our field can be costly and critical. You and your customers deserve the most accurate translations possible, and Excel Translations, Inc. should be your trusted source for the quality and precise translations you require.