As a premier technical translation services vendor, Excel Translations understands the importance of standards and procedures to produce high-quality translations. Strictly following quality control processes to achieve and maintain ISO 9001 Certification, more specifically the ISO:9001:2008 Certification, means mastering precise procedures and evaluation techniques to ensure total compliance with ISO Standard requirements.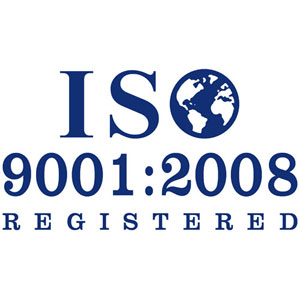 ISO 9001:2008 is a business certificate that focuses on Quality Management Systems (QMS). This ISO Certification validates and audits effective planning, operation, and control of a company's processes, including the implementation, and continuous improvement of its QMS. The ISO structure administers a stated quality policy, quality manual, and documented procedures, as well as documented organization, implementation, and record keeping.
There are eight requirements of the ISO 9001 Certification, all of which have their own important role in ensuring accurate and quality translation services:
Customer Focus – This means that the Language Service Provider must thoroughly understand customer needs and requirements to satisfy or exceed them. By properly applying the principle of customer focus, this can lead to key benefits, including ensuring the objectives of the organization are in sync with customer needs and expectations, and making certain that the customer needs and expectations are communicated throughout the organization.
Leadership – In order to improve business functions, management must have a company vision and strategy clearly established. All activities are analyzed, aligned, and implemented in a unified way. A key benefit of this principle is that because all parties know key objectives, any miscommunications between levels of an organization are minimized.
Involvement of People: People at all levels of the organization are a vital aspect to the organization, and their involvement helps establish measurable objectives. Having motivated, committed employees in an organization can help businesses excel on many levels including innovation, openly discussing problems & issues, accepting ownership of problems, and taking the responsibility to resolve them properly.
Process Approach – All organizational activities are managed as a process, with an overarching focus on overall continuous improvement. With this principle applied in a business, it results in improved, consistent, and predictable outcomes, as well as more cost-efficient processes with shorter cycle times – a plus for all parties.
System Approach to Management – The end goal is for all processes to be integrated into a system that improves efficiency as a whole. Through this principle, the system is structured to meet the organization's objectives in the most effective and efficient manner, which results in the best results possible.
Continual Improvement – A main objective of the organization is that the overall performance should be continuously analyzed and improved. This is beneficial to all parties because it allows for quick reactions to opportunities and continual improvements to products, processes, and applicable systems for all involved.
Factual Approach to Decision Making – Solid decision-making is based on setting predetermined metrics to collect information. It is most efficient for a business to make decisions based on preset data. This allows for the most informed decisions and analysis, which result in high quality outputs. Using this principle, opinions and decisions can effectively be reviewed, challenged, and changed as needed.
Mutually Beneficial Supplier Relationships – Through collaboration of their expertise and resources, an organization and its suppliers compliment each other, thereby creating the best processes and final results. Through this principle, both parties in a mutually beneficial relationship improve the ability to create value and consistent quality.
The technical translation market is widespread, with thousands of products being developed and marketed in various parts of the globe. Quality translation companies are distinguished by their earned certifications, which verify credibility and accuracy of services performed. Selecting a translation partner who has completed the requirements of ISO 9001 certification, has years of experience, works with certified linguists with specific industry experience, and employs experienced project managers who can skillfully guide your translations through the entire process is paramount in ensuring the quality and accuracy of your strategic translation projects.